ROY KNIGHTBRIDGE – Senior Osteopath
Roy graduated from the BCNO in 1997 and has been working at the practice since 1999. He has a keen interest in sports injuries and rehabilitation and has been part of the European Tour Performance Institute (ETPI) since 2006.
He travels around the world working with some of the best golfers in the world and has been a consultant osteopath at 3 Open Championships. He has also gained his qualification in Youth Strength and Conditioning and is working towards his UKSCA qualification and is keen on incorporating rehabilitation and conditioning into his treatment approach.
Roy also tutored at the British College of Osteopathic Medicine from 2003 – 2006
Roy is available on Monday, Tuesday, Wednesday, Thursday, Friday.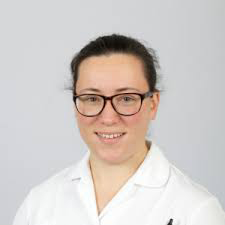 ARABELLA GAUNT – Senior Osteopath
Arabella graduated from the BSO in 2012 and joined the practice shortly afterwards. She has since gone on to gain a Diploma in paediatric osteopathy and an MSc in Sports & Exercise Medicine. As well as working at the practice, Arabella teaches at the University College of Osteopathy where she teaches in the sports clinic and paediatric clinic.
Arabella is available on Wednesday and Friday.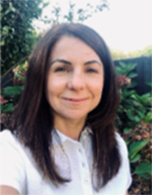 LAURA FORREST – Senior Osteopath
Laura has worked in healthcare for over 20 years, more recently completing her Masters degree in Osteopathy at The University College of Osteopathy, London. She is a parent to three children and a keen sports person, regularly participating in obstacle course races.
Her studies are ongoing with a specialist qualification in paediatrics and I have a particular interest in women's pelvic health, pre/post-natal care and cancer pain. She values working in partnership with people to facilitate pain management and optimisation of the body for the demands of life.
Laura is available on Tuesday.